July 28th, 2023 | by ewildenhaus | Posted in Syler Construction Build On Your Land, Syler Construction Homes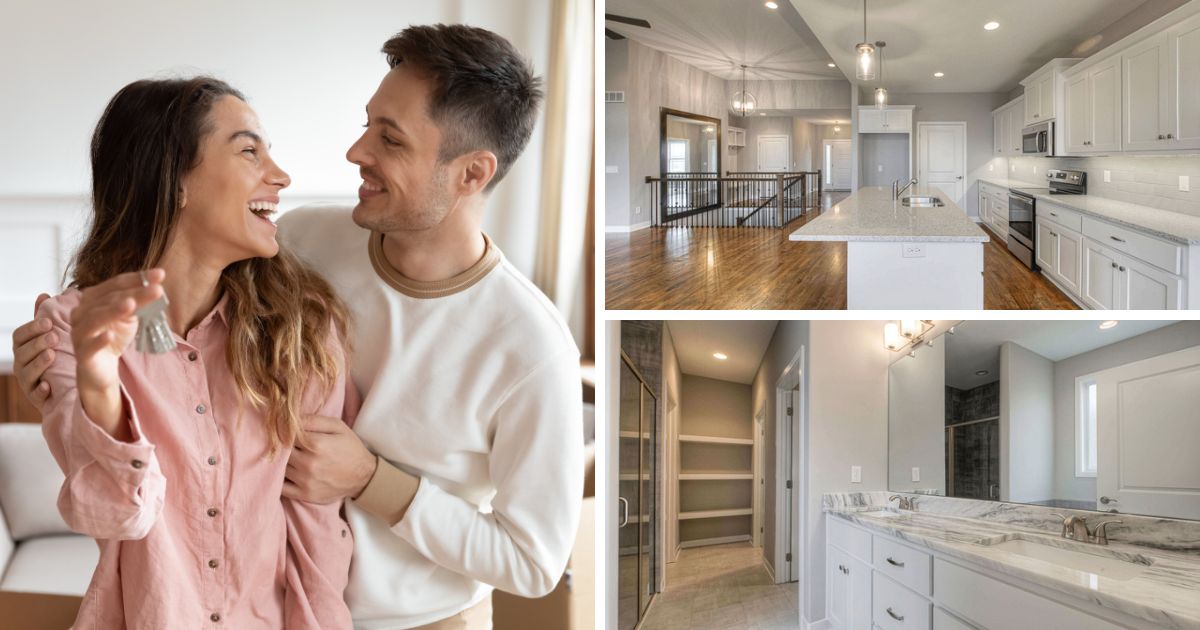 With years of experience in the construction industry, our team at Syler Construction is renowned for our commitment to quality, innovation and customer satisfaction, and we are always excited for our next project. Nestled in the heart of Kearney, Missouri, the Villas at Greenfield offers an idyllic setting for families and individuals seeking a peaceful retreat and maintenance provided homes while remaining close to essential amenities. Surrounded by lush landscapes and serene parks, this community provides the perfect balance between modern convenience and natural beauty, and we can't wait for every potential buyer to explore the 4 Syler homes we currently have available.
Exploring the city of Kearney
Although Kearney boasts a peaceful atmosphere, it is by no means isolated. The town is well-equipped with a range of amenities and services, ensuring that residents have everything they need within arm's reach. From grocery stores and boutique shops to schools and healthcare facilities, Kearney thoughtfully combines modern conveniences with small-town allure, making it an attractive prospect for anyone seeking a balance between urban amenities and rural tranquility. As this hidden gem of a city continues to shine and flourish with economic, academic and entertainment opportunities, the benefits of buying a new home in Kearney are becoming increasingly apparent.
Unparalleled design at the Villas at Greenfield
With an outstanding track record in the construction industry, our team Syler Construction has established ourselves as a symbol of quality and trust, and each project we undertake reflects our unwavering dedication to excellence. Syler Construction's homes in the Villas at Greenfield showcase the epitome of architectural brilliance. Meticulously crafted to cater to modern lifestyles, these homes boast spacious layouts that provide ample room for individuals to grow and create memories. Each property we have available for sale at this new home community includes:
Thoughtful floor plans: We understand that every potential homeowner is unique, which is why we offer a range of floor plans to suit various needs and preferences, and each one is carefully crafted to maximize comfort, functionality and aesthetics.
Luxurious amenities: Our homes come equipped with state-of-the-art amenities, including spa-like bathrooms, gourmet kitchens with high-end appliances and energy-efficient features to ensure comfort and convenience for homeowners at every turn.
High-quality materials: No detail is overlooked when it comes to construction materials. Our team at Syler Construction ensures that we use the finest materials on the market to ensure durability, sustainability and overall elegance in every home we build.
Building communities, one home at a time
At Syler Construction, we're more than just a construction company, and our commitment to building homes that foster a sense of togetherness is evident in the Villas at Greenfield. If you're looking for a place to call home—a place where craftsmanship meets comfort and where dreams are turned into a reality—look no further than Syler Construction's new homes for sale in the Villas at Greenfield. For more information or to see our new homes in Kearney for yourself, give us a call at (816) 650-5519 or fill out our online form today.