June 26th, 2023 | by ewildenhaus | Posted in Syler Construction News | #new commercial space, #syler construction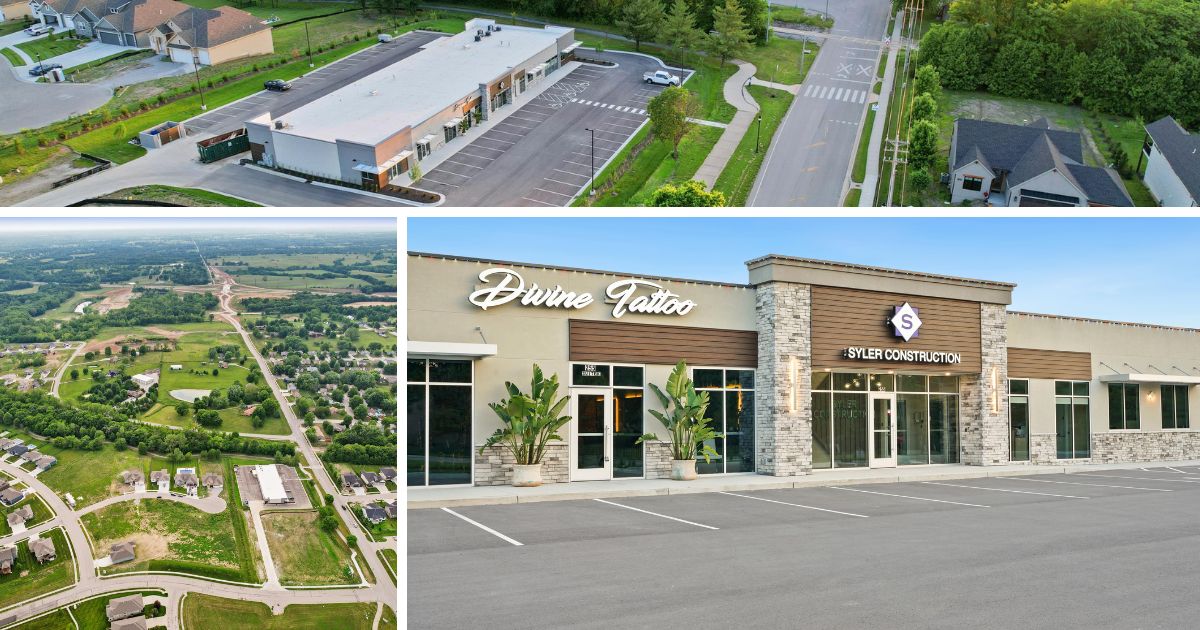 At Syler Construction, Inc., we have always provided an extensive array of construction solutions, encompassing the planning and building of residential homes and commercial establishments to meet the diverse needs of individuals living and working throughout the vibrant Greater Kansas City area.
With our experience in commercial construction, we stand at the forefront of the industry, and we've continued to make an impact within the rapidly-growing city of Kearney, Missouri—and at the end of 2022, our team opened our newest commercial building. This space acts as an additional office for our team at Syler Construction, Inc., but it also has spaces still available for tenants to rent for their own business endeavors in the city. Read on to see if Kearney is the ideal location for your next career move.
A growing location for commercial properties
The city of Kearney has experienced consistent growth over the years, and there are no indications of it slowing down anytime soon. The emergence of both residential and commercial real estate throughout the area has played a vital role in fostering a flourishing local economy and drawing individuals who are eager to reside or establish their businesses in this remarkable city.
Kearney presents a multitude of opportunities for start-up businesses looking to rent available office spaces, and our newest commercial building boasts incredible spaces for a number of business ventures to succeed. The importance of health and wellness has gained significant attention in recent years, and businesses that focus on fitness yoga, wellness coaching or any related services could make use of this available space and establish themselves as leaders in the industry. The available office spaces could also be used as a creative studio for photographers, videographers, graphic designers or artists. Whatever your business venture may be, our available office spaces in Kearney provide a versatile and accommodating environment for success. No matter the nature of your business, our goal is to provide a supportive and conducive space that fosters growth and success, so don't miss out on the opportunity to establish your presence in Kearney's thriving business landscape.
See how we can help you get started
Syler Construction Inc. is committed to delivering tailored solutions that cater to the unique requirements of our diverse clientele. Whether it's a commercial building endeavor or any other project, we invest time in comprehending the project's scope, adapting our management techniques, customizing our construction solutions and ensuring compliance with all inspection requirements. Our unwavering focus on effective and succinct communication ensures seamless collaboration throughout the building timeline, fostering strong partnerships with both our team members and clients. At Syler Construction, Inc., our objective is to meet and exceed our clients' expectations. We continually learn and grow from every project we undertake, enabling us to enhance our services year after year. If you're seeking a business opportunity in Kearney and are interested in our assistance in creating the ideal commercial property for your venture, feel free to contact us at (816) 650-5519 or fill out our online form and our team will promptly respond to your inquiry.