Beloved Residential Construction Services
Syler Construction, Inc. can make custom home dreams come true because of our refined attention to detail. Our communication with clients and our customer service are unparalleled in the industry; therefore, we can anticipate your needs and adopt your wishes as we move through construction to make the finished product even more perfect.
We never settle for anything less than exactly what you want. If the desired feature is possible, we will make it happen. The creativity of Syler Construction, Inc. will never be exhausted in the process of building a custom home because the more we use our creativity, the more we have.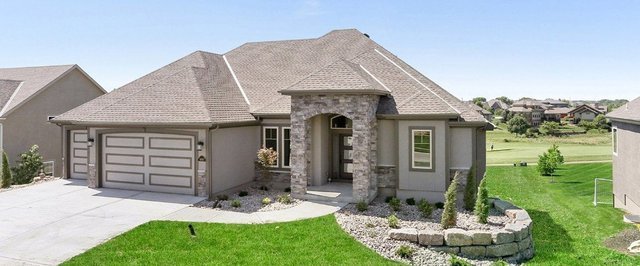 Fully Customized Homes
Syler Construction, Inc. has been blessed by opportunities to work with many clients more than once because Syler Construction, Inc. has proved itself to be a thorough, all-inclusive source for fully customized homes. Clients come back to us because we do it all and make a seemingly intense process quite simple. We are extremely honest about every aspect of the estimates we supply and reveal all purposes for all purchases made in the development of your home.
Syler Construction, Inc. communicates the cost of each and every item so that you can choose exactly where you want your money to go and how much of the budget you would like to allot for each portion of the construction process. We keep our books open in order to value engineer your project. Value engineering means that we recommend products of a similar look or function with a smaller price tag in order to save money and stretch the budget to include everything you could ever want in your custom home. We breakdown everything we are doing for your approval so that you can be fully informed and utterly happy.
The custom home building department of Syler Construction, Inc. is truly meticulous and exhaustive. We guarantee that our residential construction services can address every component of your custom home because we offer every kind of home building service imaginable, from designing and financing to decorating and furnishing. We put only the best products in the homes we build, and we subcontract all of the trades. Most of our suppliers are local to Kansas City area, and we have maintained good relationships with many of our craftsman over the past decades.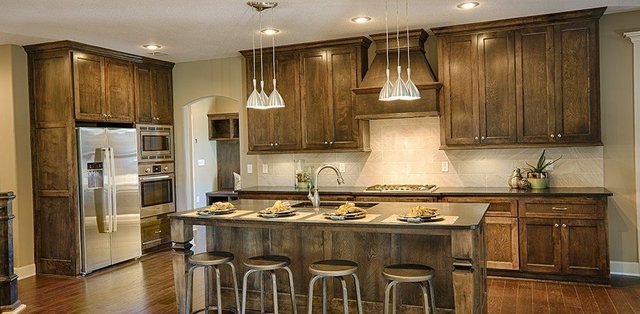 Energy Efficient Homes
Our choices for the design and construction of your custom home are always energy efficient. Syler Construction, Inc. offers choices for energy-saving materials such as:
R-49 blown cellulose ceiling insulation
R-13 cellulose wall insulation
Blown in blanket wall insulation
Spray foam insulation
High efficiency, dual speed HVAC systems
Tankless hot water heaters
Gas appliances and fireplaces
Popular Remodeling Services
If you already own a home you like but want to make the improvements that will turn it into a home you love, then plan your remodel with Syler Construction, Inc. Our residential construction services include custom remodeling for homes that are just a few steps away from flawless. We have completed renovations on hundreds of houses throughout the greater Kansas City area by applying our expertise in design and construction to the work of transforming insufficient spaces into the crown jewel of the home. If you are looking to add a wine closet, wine cellars, wet / dry sauna rooms, movie theater room, arcade / game room, bar, etc., we would love to turn your dream into reality. Working with us for your remodel allows you to utilize our years of creativity and craftsmanship to literally bring your vision home.
Comprehensive Residential Construction Services
Syler Construction, Inc. specializes in constructing custom homes of varying value in any size, style, or neighborhood. All you need to secure a custom home from Syler Construction, Inc. is some land and some design plans, and with your input, we can take care of the rest. We would love to join your project when you have some plans drawn or some ideas collected, but if the project requires, our trusted architects and designers can help with drafting the overall design. If you desire a custom-built home, do not let the lack of anything hold you back. Instead, trust that Syler Construction, Inc. can work with you to fill in the gaps and get started on assembling your perfect home.
To learn more about building the custom home of your dreams with Syler Construction, Inc. 
contact us
 today.
Multifamily Housing
Syler Construction, Inc. has built multifamily units in Kansas City area with projects that include apartments, condominiums, and townhouses. With these tasks, time is of the essence, so our knowledge of the various building techniques and codes gives our clients the confidence that critical completion dates and adherence to strict codes are always our top priorities. Special construction methods that produce two-hour firewalls, elevators, and multistory buildings as well as accomplish STR ratings are second nature to us. We are also well versed in clubhouses, pools, and other planned amenities. We understand that for you, the top priority is your return on investment, so therefore, we guarantee that your deadlines and your best interests will never be forgotten.
Maintenance Provided Living
From quality-built homes to a prime location and complete maintenance provided community, The Villas at Greenfield offers homeowners luxurious comfort without compromise. Nestled within the rapidly growing Kearney, MO, The Villas at Greenfield features luxury villa homes priced from the mid $300,000s.
Unique and innovative floor plans, that offer an ideal blend of form and function, uniting convenience-minded features such as main-floor bedrooms with lifestyle-oriented additions including covered decks and the option to finish lower levels. Home exteriors are all stucco and accented with high-quality materials, creating a visually striking aesthetic that speaks to the luxury-oriented lifestyle that's a hallmark of the community. And because most of the community's homesites back to prairie grass, lake front, greenspace, homeowners won't simply have a view of the lush surroundings; they'll be in the midst of them.