Quality Construction Services
Syler Construction Inc, a family-owned and operated business, specializes in commercial and residential general construction services. It was started by tradesmen and project managers who were willing to provide quality in a timely manner.

We engage in commercial, residential, metal buildings and design-build construction. Our team has constructed work in California, Colorado, Hawaii, Kansas, Minnesota, Missouri, Nebraska, New York, Ohio, Oklahoma, North Carolina, South Dakota, Texas, and Tennessee. We are known to have a very competitive estimating department.

We are a relationship-oriented company whose customers are our top priority. We are dedicated to making their construction experience a successful and pleasant one. We are known for providing outstanding quality, timely commitments and being budget oriented.
Commercial
Learn about the various steps we employ before beginning the construction of your property. You can expect nothing but the best from our expert staff. Contact us today.
Custom Homes/Remodel
Syler Construction Inc offers a wide variety of pre-construction services, enabling us to tailor each project to your specific needs, goals, and budget. Visit us at 204 E Kansas St Suite B.
Development
Check out pictures of our ongoing projects. We ensure all your requirements are taken care of. Call us today and we'll send our contractor to your residence to discuss your needs.
Testimonials
I am the General Manager of Blue Springs Rental, Inc. in Blue Springs, Missouri. I hired Syler Construction to do a complete remodel and new addition to my store. I based my decision on two facts: The first being that they are a long time good customer of mine and the other was the workmanship I have seen from Syler Construction on other projects. This project could have proven very difficult due to the circumstance of our continued daily business. However, they managed to do excellent work all the while ensuring the safety of our customers and employees. They were receptive to my needs and concerns and offered experienced ideas. I am very pleased with the look of my store and my customers are frequently commenting the same.

Rober Brown, General Manager, Blue Springs Rental
This letter is to recommend Gerald and Garret Syler for any construction project you might be considering. Hire them as your general contractor. I am a partner at Bob Allen Ford and was responsible for overseeing the construction of our new building.

The Sylers performed as per our contract, delivering the job on time and near budget. They were low bid for our project and helped us meet our budget for the building. I appreciate it that they did not nickel and dime us for the extras and a few changes that had to be made during construction. The finished product exceeded our expectations and we plan to use them for future projects.

John Wiegers, Bob Allen Ford
In order to better utilize our building space to serve Lafayette County residents, the Board of Trustees approved a few building modification projects in 2010. The projects included converting unfinished space into a conference room, improving the public and upper level employee entrances and replacing a door that had become a security and safety hazard. Syler Construction was selected as the successful bidder for these projects.

The board was greatly pleased with the quality of work received for the cost. All subcontractors encountered were very professional and responsive in the services provided. Projects were completed on or ahead of schedule. Several very complimentary remarks have come from the public as to the improvements made and the favorable impression they now have of the health department when they come in for services.

Anyone considering selecting Syler construction for a project is welcome to stop by and see the work done at the Health Department if they wish.

Lafayette County Health Department
After a severe hail storm damaged our shake shingle roof, I contracted Garret Syler of Syler Construction to take a look at the roof. He was very prompt at responding to our needs. He recommended a fiberglass type product that closely resembles the wood shingles and has a longer life as well as being affordable within the insurance estimate. He made sure we were 100% satisfied with the job. We now have a very attractive addition to the exterior of our building. I would highly recommend Syler Construction for your construction needs. I would certainly use this company again.

Dennis Jeffries, President of Napoleon Bank
This letter is a recommendation for Gerald and Garret Syler for construction projects that you may be considering them for as a General Contractor. They have been the general contractor on 4 prior projects for the Fort Osage Fire Protection District and are currently the general contractor for a new fire station facility.The Syler's worked extremely well during each of the contracts delivering each job on time and for the most within budget. They were the low bid on each of the projects and assisted us in meeting our budgets on the projects. They were very effective in controlling cost as we worked through change orders during the course of construction. The finished product exceeded our expectations.

Greg A.Pottberg, CF | Fire Chief
We want to thank Syler Construction for your help in getting EYECONIC Eyecare off to a great start! Our customers love the look and feel of our office. The flow also works nicely to allow for patients to be seen in manner consistent with our high standard of care. You guys were easy to work with and finished our project on time. We keep the photo album you made for us on our coffee table so our customers can see the transformation you achieved with our office and they love it! We have recommended you to people impressed with our office and we look forward to working with you on future projects.

Dr. Michael Hawk, Eyeconic Eyecare
To whom it may concern, I am offering this letter of reference for Syler Construction based on my experience with Gerald and Garret Syler, owners of the company, both during and after the tenant finish project for my dental office. I can attest to their integrity from the initial bidding process until the completion of their work, including unforeseen occurrences that they resolved after they were no longer involved in the project. I would emphasize that of the four bids that I acquired for my office, their bid was by far the most thoroughly researched, greatly helping me at a time when it was critical to have an accurate idea of what my costs would be for planning my budget. Another point that I consider to be important is that the owner's concern for delivering a quality product was shared by the subcontractors they chose for the project. Syler's management of the project was very well executed.

I would be happy to further discuss my experience with anyone interested in working with what I consider to be a top-notch construction company, Syler Construction.

Robert Hanson, DDS, Hanson Dental
Basic construction and design was good. Willing to make modifications to original design was very good. Finish work could have been better. Doors don't all fit properly, edges not sanded and finished on all doors. Baseboards have gaps.

Dr James K
great people to work with.

Charlotte E
Excellent group that can solve challenging construction and design issues. Our project was a bit complicated involving multiple steps, co-ordinating other contractors and Syler quarterbacked it well. Part of the project involved adding a 4 stop elevator (for mobility issues) required adding an enclosed "tower" on the outside of load bearing walls. And from the exterior, it looks like it was original part of the home. Recommend without reservation.

Richard A H
Syler Construction is very professional and build beautiful homes.

Cory K
Syler Construction is a great company and great to deal with.

Kristi Johnson W
Over the past several years Syler Construction has completed three different remodeling projects for us. Our 40 year old house got all new windows, interior remodeling and a new composite deck. All their employees were courteous and professional. We highly recommend Garret Syler and his company for any home improvements you may need done.

Karen J
Great Builder. Pays attention to detail and easy to work with.

Kathy V
Syler Construction built us our forever home. We made lots of changes to their current home build and made us a complete custom build. Working with Garrett, Mike, Chad and Megan made all of our tough decisions very easy. Great Job Syler Construction.

Stacy P
Commercial building build out completed by Syler. They were professional from design to completion.

Bill O C
Syler Construction is very professional and organized.

Justin M
My husband and I had Syler Construction remodel several rooms in our home. Our home is an older home but now it looks so nice with the updates. We were so pleased with it that I recommended Syler build an additional room at my work place - Lafayette County Health Department. Our board was so pleased that we had Syler come back a few years later and build another additional room. Their work is very professional and the bids that they gave were even lower than others that we received. We will continue to use Syler for our personal building needs as well as my work place.

Yoli C
We are so thankful we chose to build with Syler Construction. They were able to handle any issue that arose during the building process. From walking through projects for ideas, keeping the schedule rolling with subcontractors, to putting on the final touhes, they were helpful every step of the way. Megan (designer) gave great insight on design elements and has an eye for detail. Her forward thinking helped us make decisions that look incredible. Chad (project manager) held everyone to a high expectation and the final product is a high quality home that will last a lifetime. Garret and the rest of the Syler team were very easy to communicate with and helped guide us through the project.

Garrin and Katie H
Great company to work with!

Jason B
Syler Construction was great to work with and I will use them again! They have attention to detail and great staff.

Amy
Thank you for the beautiful deck and pergola that you constructed for us. The workmanship greatly exceeded our expectations and the crew was excellent. I have recommended your company to numerous friends. Please feel free to use us as a reference.

Donald C
Great to work with, would and will highly recommend.

Darren S
Corey's Groundbreaking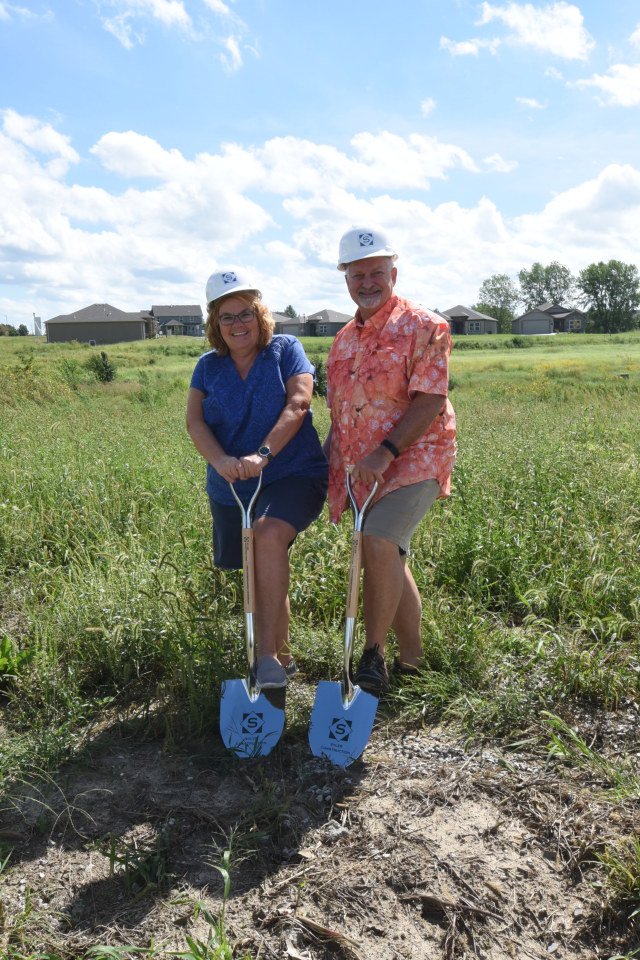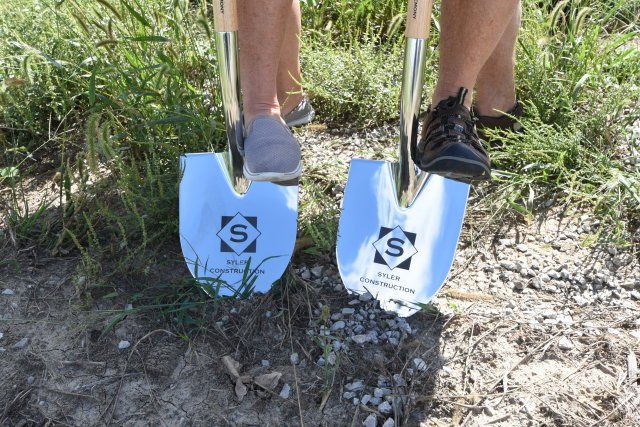 Online Access for Homeowners
Our simple online system makes it possible to access your project from any computer, tablet, or smartphone.


To access your account please contact Buildertrend at

1-877-309-0368.
Reach Out to Us Today for All Your Construction Requirements
Contact: Garret Syler, President