May 24th, 2023 | by ewildenhaus | Posted in Syler Construction Build On Your Land | #build on your land, #build on your lot, #custom home, #new construction home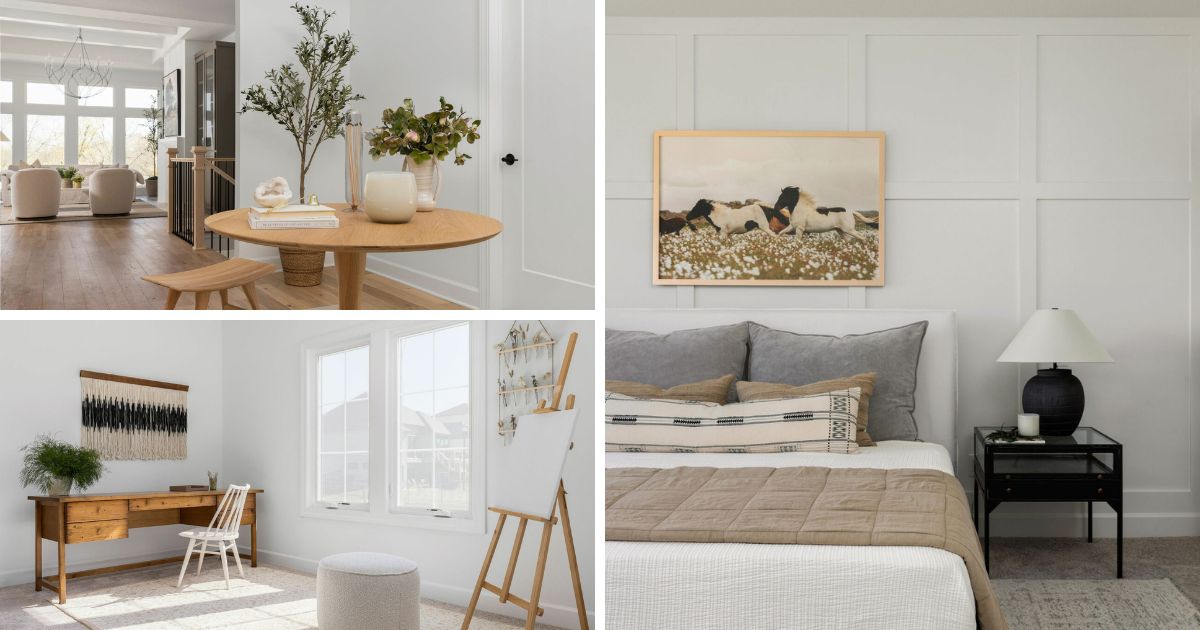 Building a new home is an exciting venture in anyone's life, and it becomes even more appealing when you have a piece of land waiting to be utilized. However, navigating the process of construction can sometimes seem overwhelming, which is why working with our experienced team at Syler Construction offers homeowners a huge advantage in this endeavor. Read on to see the benefits you can expect from building your new home on your own land and how our team at Syler Construction can help bring your dream home to life.
Benefits of building on your own land with Syler Construction 
Building on your own land ensures that you make the most of its potential. When you choose to work with our team of experts at Syler Construction, we will assess the plot's characteristics, such as topography, soil conditions and orientation, to optimize the placement of the house, and take advantage of natural light, views and privacy. Additionally, we'll help you navigate any zoning regulations or building restrictions specific to your land, ensuring compliance and making the most efficient use of the available space.
Contrary to popular belief, building a new home can be a cost-effective option when compared to buying an existing property. You'll have control over the budget and can make informed decisions regarding materials, fixtures and finishes to align with your financial goals, and our on-staff designer will help all of our homeowners coordinate selections and the overall design from start to finish in order to ensure that their new home is everything they wanted it to be. Additionally, construction of a new home typically means lower maintenance and utility expenses, as modern materials and systems are more energy-efficient and require less upkeep than older homes.
Building a home on your own land requires careful project management to ensure smooth execution and timely completion, and our team of experienced builders have the knowledge and skills to manage the construction process efficiently. Whether it's scheduling inspections or handling the necessary permits, our team at Syler Construction is set on saving you valuable time and effort during your new home build. Working with our team allows you to set realistic timelines and ensures that your new home project progresses smoothly from start to finish.
Partnering with a reputable builder like Syler Construction ensures that your home is constructed with high-quality craftsmanship. We have the expertise, experience and resources to bring your vision to life while adhering to industry standards and local building codes. With a new home, you'll benefit from the latest construction techniques, technology and materials, resulting in a structurally sound and durable residence.
Your new home with Syler Construction
Building a new home on your own land can be a rewarding and fulfilling experience. Collaborating with a professional builder, such as our team at Syler Construction, empowers you to customize your home, maximize the potential of your land and maintain control over your budget. From the initial design stages to the final construction, our team brings expertise, project management skills and craftsmanship to the table, ensuring a high-quality, tailored, new construction home that reflects your style and needs. If you have a piece of land waiting to be transformed into your dream home around the Greater Kansas City area, consider the many advantages of working with Syler Construction and embark on an exciting journey of creating a residence that truly feels like home by giving us a call at (816) 650-5519 or filling out our online form today.