September 6th, 2022 | by Garret Syler | Posted in Syler Construction Commercial Builds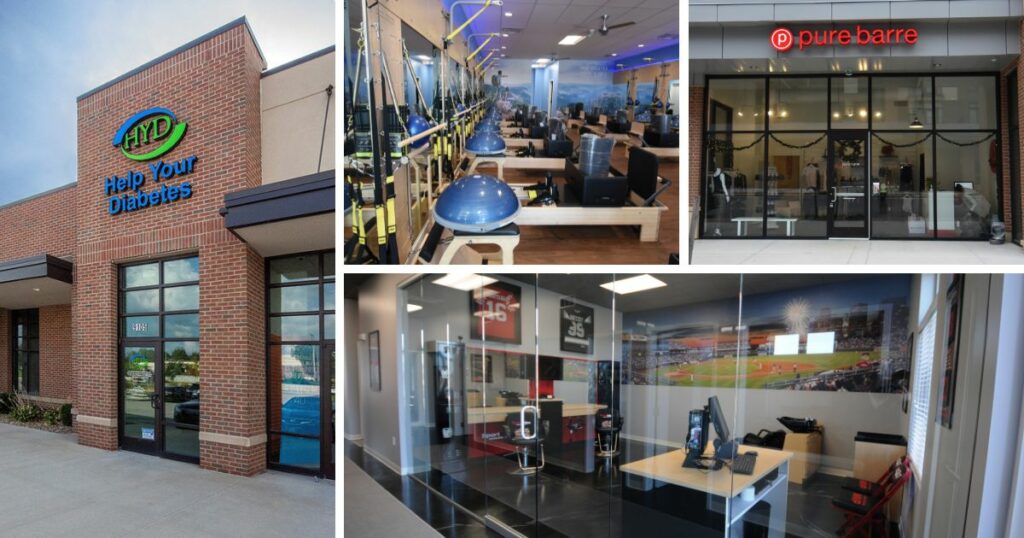 At Syler Construction, Inc. our services range from crafting expertly designed residential homes to high-quality commercial properties in order to best serve the larger demographic of individuals within the Greater Kansas City area—no matter what their construction needs are. As a true leading force within the world of commercial construction we know that our services, knowledge and experience are critical for property owners—particularly in the fast-growing region of Kearney, MO.  
Kearney's community is growing and with that comes amazing opportunities for business owners! We are excited to announce that in December of 2022, we are opening a new commercial building in Kearney that will not only act as the Syler Construction, Inc. office, but will have three additional spaces for tenants to rent. Read on to see how our team can help you reach your full potential within the area.
Leading the way for commercial construction
It's been easy to see over the last few years that the city of Kearney has been steadily growing—and it won't be slowing down anytime soon. With both residential and commercial properties going up throughout this area, the local economy continues to thrive, and because of this—Kearney is attracting more and more individuals who are either wanting to call Kearney home or create their own business ventures within the city.
As a leading force in the commercial construction industry throughout the city, our team at Syler Construction, Inc. is fully equipped to tackle any project you have in mind. In the past, our team of experts has built banks, car dealerships, restaurants, tenant finishes, offices, entertainment centers and more. Working closely with business owners throughout the area on various construction projects always exceeds our expectations and allows incredible partnerships to be built from the ground up.
Exploring a wide range of services
For any type of commercial building project, Syler Construction, Inc. is dedicated to ensuring that our services fit your exact needs:
Recognizing the scope of the project
Adapting our management methods
Customizing our construction solutions
Meeting inspection requirements
Finishing on schedule
Staying on budget
When you work with our team of professionals at Syler Construction, Inc. we will always ensure that consistent and clear communication is a top priority throughout the entire project. We value the partnerships with our clients and always make it our top priority to control the time, cost and quality needed to complete the project—ensuring there are no surprises along the way.
See what we can do for you
At Syler Construction, Inc. it's our goal to meet the needs of our clients no matter what the construction project entails. Throughout our time in the industry, we've continued to learn and grow from our projects—allowing our team to bring elevated offerings each year with a promise of continued growth and excellence moving forward. If you have a business opportunity you would like to pursue within the city of Kearney and would like to set up a consultation to see how we can help create the commercial property that would help elevate your business ventures—give us a call at (816) 650-5519 or fill out our online form today. Someone from our team will get back to you as soon as possible.