June 29th, 2022 | by Kara Casey | Posted in Syler Construction Homes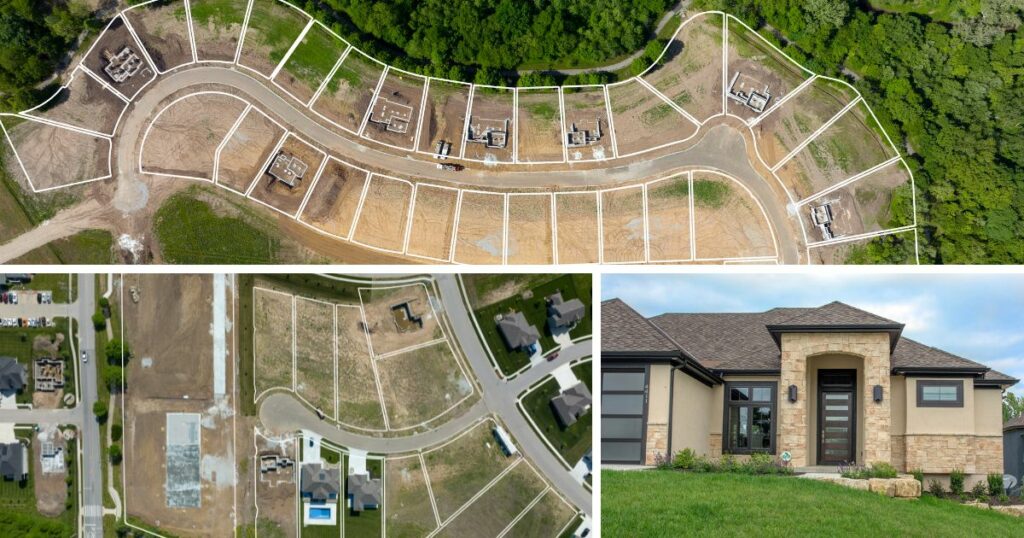 At Syler Construction, our goal will always be to provide stunning quality-built homes to the greater Kansas City Metropolitan area—and within the city of Kearney, MO, we've done just that at our Meadows at Greenfield community. 
Discovering the city of Kearney
When the time comes for you to find the ideal neighborhood to move to there are a number of factors you need to take into consideration before you come to your final decision. Checking out the school districts, job opportunities, entertainment aspects and more throughout the area will give you a well-rounded idea of where you want to set down your roots. For our homeowners, we've taken the uncertainty out of it. The communities we choose to build within are in the ideal location for today's homeowners—and the city of Kearney expertly backs up this claim.
Ranked as the #4 best school districts in Clay County according to niche.com, the Kearney School District focuses on cultivating an environment where students can grow in academics, athletics and extracurricular activities.
Being close to the downtown streets of Kansas City also brings plenty of job opportunities your way in a number of different markets from transportation to finance and insurance, and everything in between. Living near a larger city also ensures that you will always have plenty of entertainment options to choose from, no matter what.
Exploring Meadows at Greenfield
The planned community of Meadows at Greenfield will have 240 homesites, two lakes, numerous walking trails, a community pool and a 30-acre natural grassland preserve for residents to enjoy. On top of that, our team at Syler Construction has 6 homes still available within its walls.
Two of the available homes feature the highly sought-after Ashcroft floor plan. The first home is located at 2300 Fishing Lane and the second is located at 2334 Fishing Lane. This specific floor plan boasts 4 bedrooms, 3 bathrooms, a 3-car garage and 3,070 square feet of living space for residents to truly make the house their home.
At 2044 Foxtrail Drive, this available home features our cozy Charleston floor plan. This plan has 3 bedrooms, 3 bathrooms, a 3-car garage and 2,095 square feet of living space to personalize. This stunning ranch style home offers potential buyers plenty of space within each room of the home to easily accommodate everyday social gatherings with enough room for plenty of privacy.
Our next available home is located at 2000 Foxtail Point and features the Avail floor plan. The Great Room is the focal point of this home with incredible 12 foot ceilings that bring an added sense of luxury to the space. With the Great Room also looking out onto the covered back deck, you'll easily be able to seamlessly blend your indoor and outdoor living areas for the ultimate entertaining space.
Situated at 2006 Foxtail Point is our next available home featuring the Richmond floor plan. This charming home boasts 4 bedrooms, 3.5 bathrooms, a 3-car garage and 3,467 square feet of living space for potential homeowners to enjoy. The open concept living area features a spacious kitchen island, plenty of pantry space, breakfast nook and large Great Room for you to relax with your loved ones.
Our final available home is our Ridgedale floor plan at 2228 Foxtail Drive. The farmhouse style that the home gives off is the perfect blend of comfort and charm and will easily allow you to bring in your own personal style to each room. With plenty of natural light, a covered porch off of the dining room and a spacious family room on the lower level, you'll easily feel right at home.
Find your dream home with Syler Construction
At Syler Homes, we take pride in building high-quality homes throughout some of the most sought-after communities throughout the Greater Kansas City area—and we know that you'll completely fall in love with Meadows at Greenfield. If you want to know more about this community, give us a call at (816) 650-5519 or fill out our online form today.